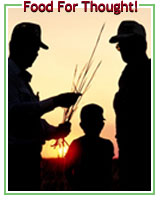 Who We Are - BetterFoods.org
Welcome to www.betterfoods.org, a website dedicated to educating consumers about food biotechnology.
The Alliance for Better Foods supports modern food biotechnology and the significant benefits it offers to consumers and to those that produce and process foods. The Alliance is committed to helping people understand those benefits as well as the safety of using biotechnology in foods.
As an organization, the Alliance seeks to encourage a fact-based discussion of the role biotechnology can and will play in foods. Our members represent diverse agriculture and food-related groups, including farmers, processors, distributors, retailers, scientists, food technologists and professionals in other fields dedicated to improving nutrition, protecting the environment and fighting world hunger.
We hope you will find the site useful in answering any questions you may have about food biotechnology and the many promises it offers.
List Updated: 04/07/00

Agricultural Retailers Association
American Agri-Women
American Bakers Association
American College of Nutrition
American Dietetic Association
American Farm Bureau Federation
American Feed Industry Association
American Frozen Food Institute
American Meat Institute
American Peanut Council
American School Food Service Association
American Soybean Association
Biscuit & Cracker Manufacturers'Association
California Farm Bureau Federation
Citizens Against Government Waste
Corn Refiners Association, Inc.
Food Distributors International
Food Marketing Institute
Frozen Potato Products Institute
Grocery Manufacturers of America
Institute of Shortening and Edible Oil International Dairy Foods Association
International Food Additives Council International Pharmaceutical Excipients
Council of the Americas
Monterey County Farm Bureau National Association of Manufacturers
National Chicken Council
National Corn Growers Association
National Cotton Council
National Food Processors Association
National Grain & Feed Association
National Pasta Association
National Restaurant Association
National Soft Drink Association
Pet Food Institute
Produce Marketing Association
Snack Food Association
The Sugar Association, Inc.
U.S. Chamber of Commerce
US Rice Producers Association
USA Rice Federation
United Soybean Board
United Fresh Fruit & Vegetable Association
United States Council for International Business
Western Growers Association